Home of the Frog Juicer

Great Electronics for Great Model Railroads





Voted 2014 and 2012's Most innovative Manufacturer (Bertie Award) by the listeners of

ModelRailRadio



Tam Valley Depot wins ModelRailRadio's Most Innovative Manufacturer award for the second time in a row!

New Items
Need help deciding on which product you need? See the Which servo driver and Which frog juicer decision tables.
DRS1 Hi Power 3 Amp, 28 Volt Dead Rail Receiver
QuadLN_S Improved verion of QuadLN loconet servo driver with new expansion port that can drive relays or more servos
Dead Rail System Mk II. Wireless DCC is here
No-Buzz In-Line Servo Quieter Do you have a servo driving you nuts? - see here
DCC Circuit Breaker version of the Dual Frog Juicer. Same board and parts but software updated to get around issues when using a DFJ as a circuit breaker.
Subscribe to the Tam Valley Depot Newletter to hear about new products, sales and tips.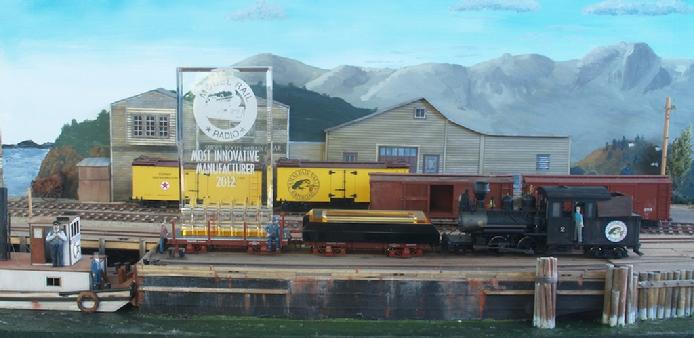 The Bertie Award arrives in Sausalito on its way to Tam Valley Depot.
Tam Valley Depot Dual 3-way is featured in the cover article of the March 2012 Model-Railroad Hobbyist E-zine!
Download the issue by clicking on the image.



Tam Valley Depot is featured on the July 2009 cover article of Model-Railroad Hobbyist E-zine!
Download the article by clicking on the image.



| | |
| --- | --- |
| | Tam Valley Depot's Frog Juicers are also available from |
© Copyright 2012 Tam Valley Depot, San Diego. Contact: dmcree at tamvalleyrr.com